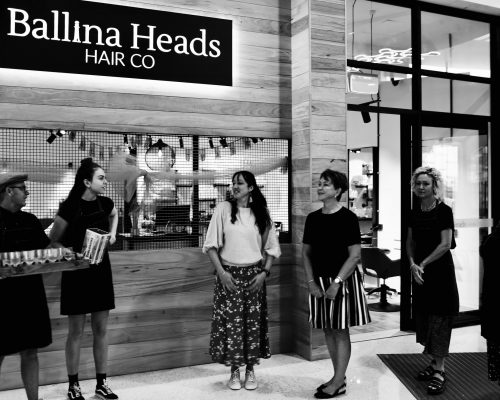 Ballina Heads Hair Co is a fresh new brand of hairdressing. Award winning stylist Cassie Corish has formed an amazing tribe with a great vibe.
Within her hand-picked team there is over 100 years of hair experience and skill. We all share a variety of life experiences and a shared wisdom of happiness and having a go and being connected to the planet and each other.
We see ourselves as diverse, accepting and keeping it real. Most importantly our aim is to give you the best result for you and your hair.
Come in and you'll be greeted by one of our friendly team.
We consult and discuss your hair wants and needs then take you on a relaxing, comfortable and calm journey to looking great and feeling even better.
Time is taken to get the colour and condition you want for your hair, hair condition and journey.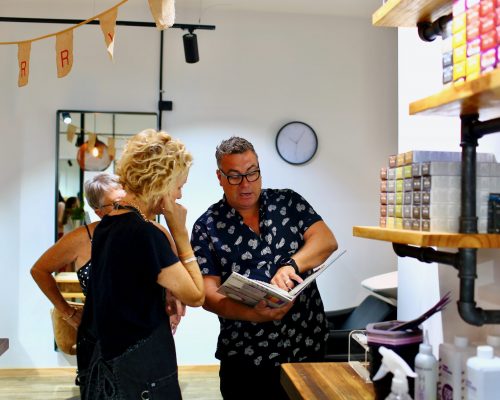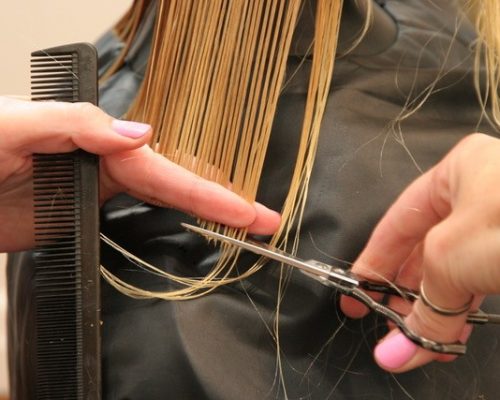 Colour with a professional, Pravana Chromasilk is our choice.
Ombre, Root stretch, Balayage, Foils/Babylights…….here's an easy guide to some of the colouring options of today, as we like to keep it simple.
Babylights are delicate highlights created using a very fine hair color technique to mimic the subtle, dimensional hair colour seen on children's hair.
Balayage is the technique of free-hand painting highlights onto the hair, creating a soft and natural gradation of lightness towards the ends.
Foil highlights is a colouring process wherein sheets of foil are used to separate strands of hair—thick or thin, depending on your preference.
Ombre hair colour is generally darker at the roots through the mid-shaft and then gradually gets lighter from the mid-shaft to the ends.
Root stretch is a technique we do to blend out the natural root colour.
We use Unite Professional Hair Care Products.
Vegan friendly, cold pressed essential oil scent, Plant based and No added sulfates or parabens.
We use professional Unite products because they are sulphate and paraben free and non-animal tested. The aroma is heavenly and formulated from a blend of essential oils. When the hair is conditioned with a great product, the style cut quality is unbelievably rewarding to work with, creating such successful results. These products make you and your hair look and work fabulous!
Pravana Chromasilk is the colour range we use and love. Our colour has silk amino acids and keratin proteins to create vibrant results and amazing longevity. These come together to penetrate the colour molecules into the hair and leave the hair shiny and strong.